One Page Productions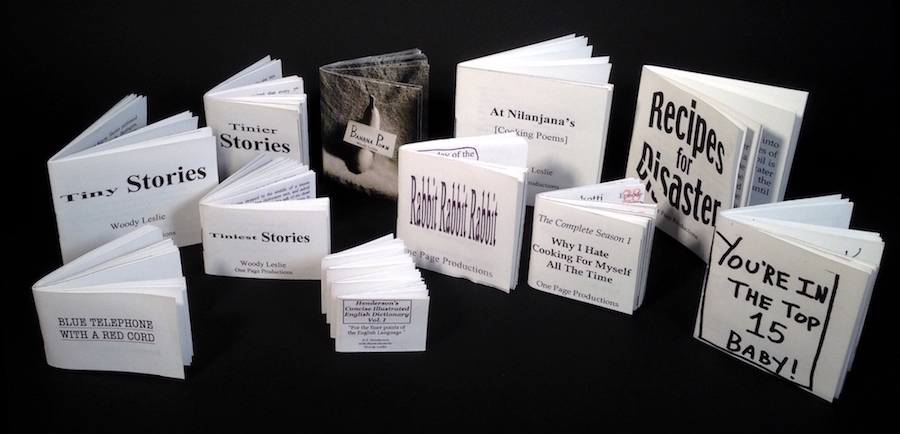 One Page Productions main titles, 2008 - 2012
All books less than 3"
One Page Productions is a publishing company, founded in 2008, with the explicit mission of printing a variety of books, all made from a single sheet of 8.5" x 11" paper. Over the course of seven years, One Page Productions published a wide range of books by Woody Leslie and other artists. In 2015 1Pp was acquired by Large Home Tiny Idea. Full info about all of 1Pp's books at their website, OnePageProductions.com.
One Page Production titles:
All Shook Up
At Nilanjana's [Cooking Poems]
Banana Porn
The Baker's Half-Dozen Blues
Blue Telephone with a Red Cord
Further Inspirations of the Interrobang
Henderson's Concise Illustrated English Dictionary
Rabbit Rabbit Rabbit
Recipes for Disaster
Tiny Stories
Tinier Stories
Tiniest Stories
The Ukulele Pocket Chord Companion
Why I Hate Cooking for Myself All the Time
You're In the Top 15 Baby!