Parsely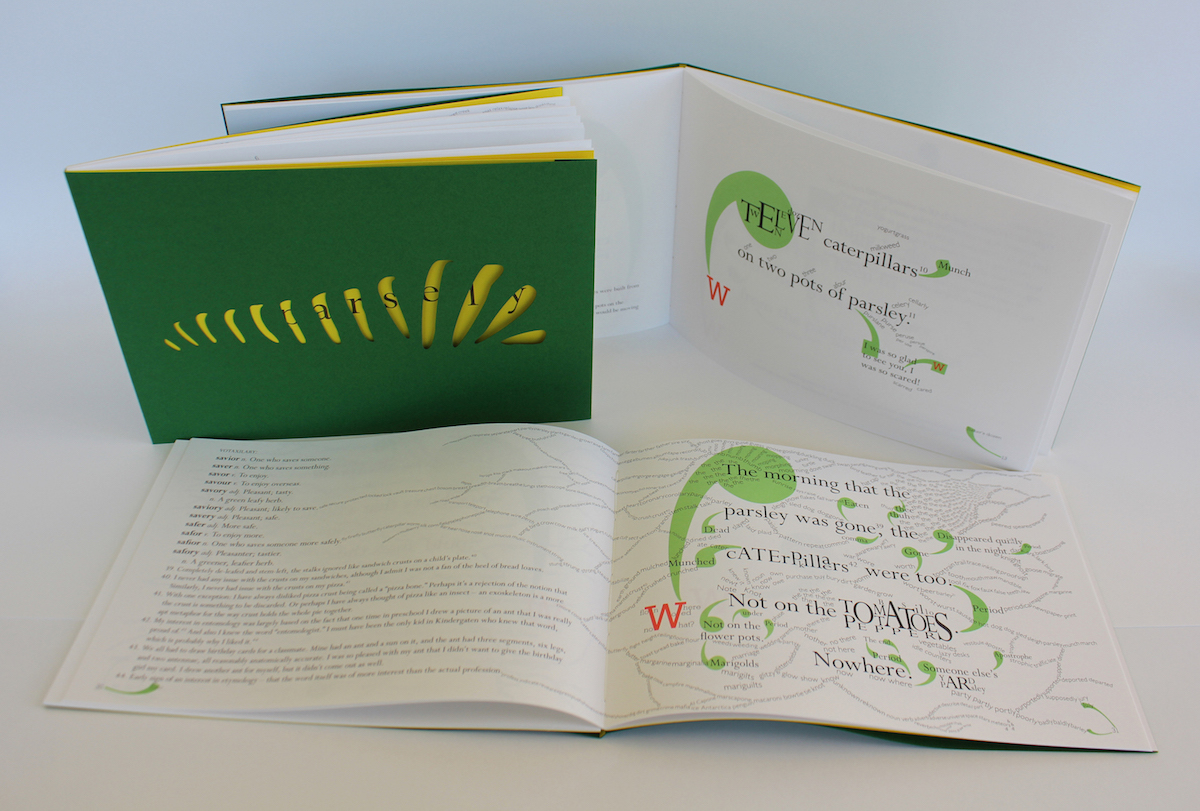 Parsely, 2016
6.5" x 9.25", 40 pages
Edition of 200 books
$50.00
Parsely is a verbo-visual artist's book that uses words alone to both narrate and illustrate a story, ostensibly about the neighbor's parsley being eaten by some caterpillars under my watchful eye. The reader is pulled through the book by the story's narrative, but simultaneously slowed down by escalating digressions of language. As the book progresses, the pages grow ever denser, filled by increasing footnotes, vocabulary definitions, exegesis by individual words, talking punctuation and page numbers, and growing chains of word associations spilling across the page. It's a thirty-second story that takes nearly thirty minutes to read, and even longer to fully unpack. In the end, the book is a meditation on words and language, the caterpillars and parsley simply acting as our guides.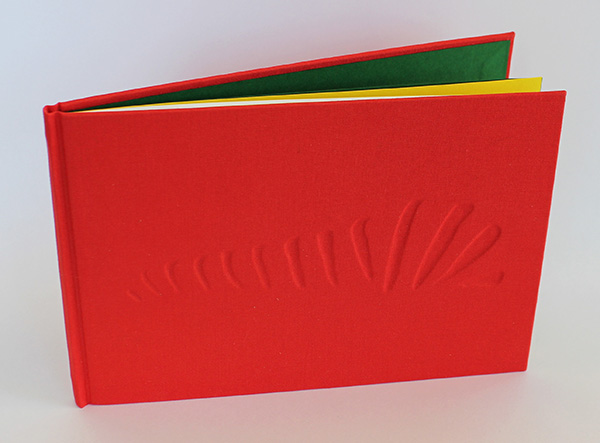 Parsely special edition of 10 case-bound books
More photos and info about Parsely here.
Read a review of Parsely by Levi Sherman here.