Understanding Molecular Typography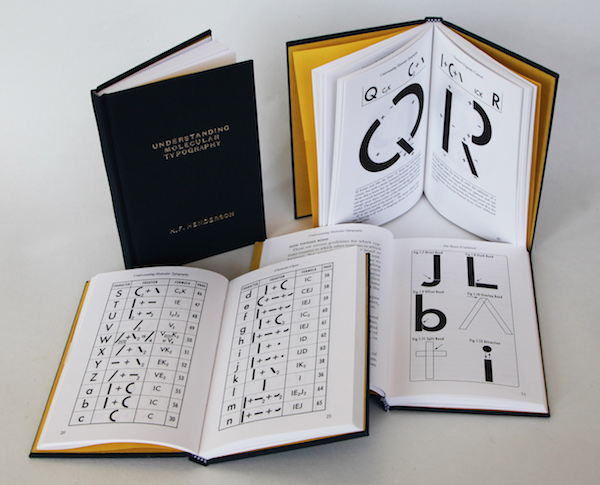 (For the 2019 reprint by Ugly Duckling Presse, go here.)
Understanding Molecular Typography is a book by H.F. Henderson, published in 1992, designed as an introduction to molecular typography for the layman. Part primer, part field guide, it lays out the basic principles, followed by detailed diagrams of the molecular formation of letters, numbers, and punctuation. A conclusion sums up the field of molecular typography to date, and a glossary and list of further reading provides valuable reference for the reader looking to learn more.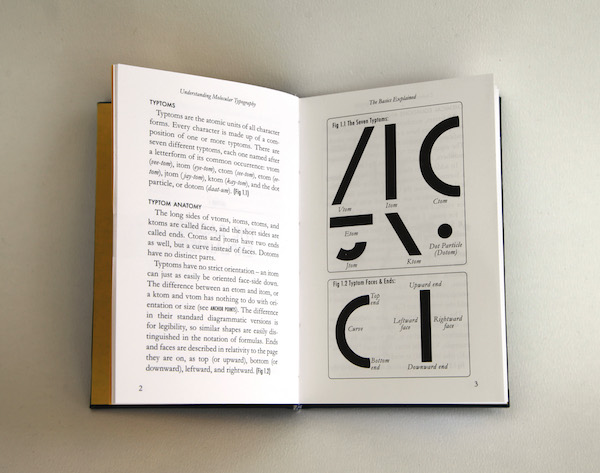 Molecular typography is the study of the chemical and physical underpinnings of letters. All characters are formed from seven basic atomic building blocks, known as typtoms. These typtoms come together in various combinations and configurations to form letters, numbers, and punctuation. Typtoms are not just theoretical tools for exploring the anatomy of type, but actual particles. Letters are molecules.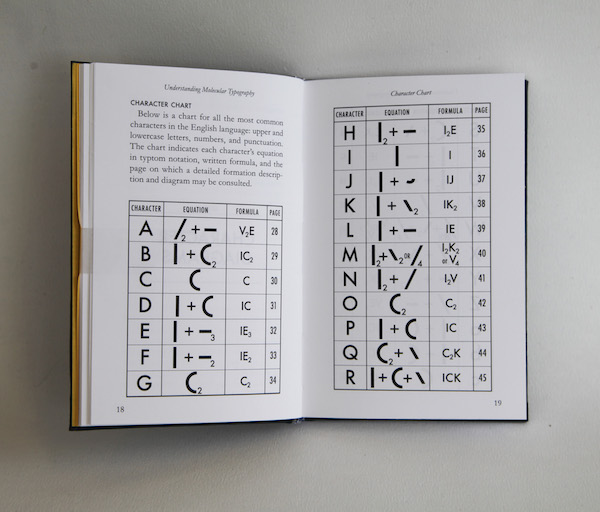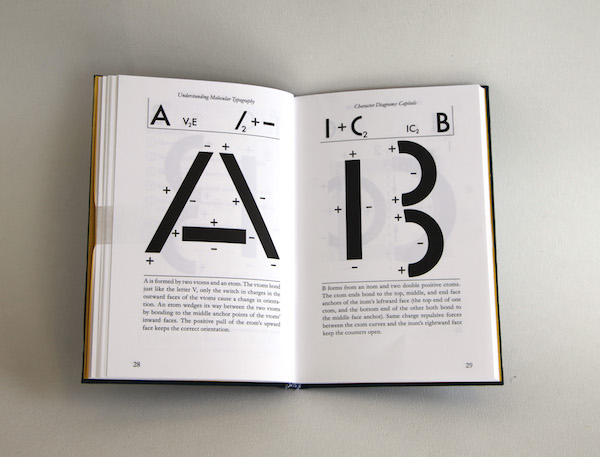 More photos and info about Molecular Typography here.